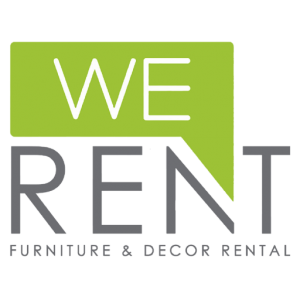 WE RENT provides furniture rentals and accessories for corporate events, Media, exhibitions, Entertainment events, Sports events, Festivals, premieres, conferences, galas, weddings, company retreats, Launching events, and everything in between.
WE RENT
Event & Decor Rental was established in 2017 by Eng. Yehia Allam. He is the  Art Director & Founder of Allamz Advertising Agency our sister company and whose creativity, style, and innovative thinking have per him at the forefront of the event, design, and furniture industries. He saw a need for stylish furniture for events and began designing & manufacturing furniture that would appeal to the event community. His collections expanded and grew to fulfill the increased need for event furniture and Media Industry across the industry. Now,
WE RENT
has a warehouse and showroom servicing all areas of Egypt.
While constantly expanding inventory to meet large orders and maintaining the condition of each piece, Our founder has developed an immense selection of high-quality furniture & Decor. With our wide variety of inventory and the ability to create custom pieces,
WE RENT
truly has something for every occasion.
ALLAMZ is an agency that provides communication solutions founded in 2009; We deliver top of the notch services. Bringing ideas to life in our creative kitchen, managed by care and understanding by our account executives, artistically executed and fine tuned by talented passionate visual artists; which provides you not only with what's good but also with what's best for your brand.​