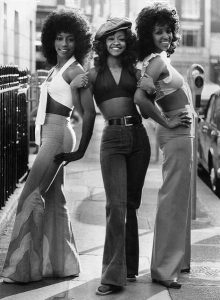 Great wording helps make a great invite.  Werent came up with a few ideas for you …
Take a trip with us back in time and throw a groovy disco theme party. Google our page www.werentegypt.com to see our work for more inspiration.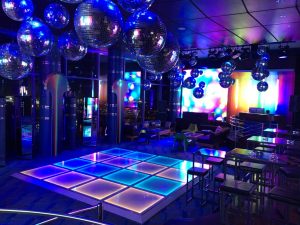 The 70's Were All About Disco!
Discos were usually dark but lit up with strobe lights, neon lights, etc. Today at www.werentegypt.com have easier access to lighting solutions than we had in the '70s, so use that to your advantage and rent from us strobe lights, LED lights, black lights, etc…High Disco Chairs and Bar.
Some easy ideas for 70's disco-themed party decor:
Strobe Lights
Metallic streamers
Neon balloons
Black balloons
Disco balls
Brightly colored tablecloths and party-ware
Disco vinyl records
Lava lamps
Bar and High Chairs
Lounges
NOW that you have the 70's disco decor all planned out and ready to groove, now it's time to put together a far-out playlist of Disco Tunes.
Here are some 70's disco music ideas to get you started:
Billie Jean – Michael Jackson
Love to Love You Baby – Donna Summer
I Will Survive – Gloria Gaynor
Can't Get Enough Of Your Love – Barry White
Last Dance – Donna Summer
Shake Your Booty – KC and the Sunshine Band
Stayin' Alive – Bee Gees
Love to Love You Baby – Donna Summer
Hot Stuff – Donna Summer
Funky Town – Lipps
I'm So Excited – Pointer Sisters
Le Freak – Chic
Billie Jean – Michael Jackson
Get Up – James Brown
Macho Man – Village People
Costumes
The most fun part of a 70s disco themed party is the costumes! Both men and women can have a blast picking out and wearing a 70s disco costume.
Ideas for the best 70's disco themed costumes for women:
One-piece jumpsuit
Afro wig
Bell bottom pants with flared sleeve top
Platform shoes
Metallic or rainbow colored make-up: Eyeshadow, eyeliner, mascara
Peace signs
Brightly colored accessories
Retro or vintage roller skates
Mini dress..or mini skirt / Body con dress
Best 70's disco-themed costumes for men:
Polyester leisure suit
Bell bottom pants with band t-shirt
Metallic-looking bell bottom pants with matching long-sleeve shirt
fro wig
Cane and matching hat
Large round sunglasses
Peace sign necklaces
Platform shoes
Roller skates
If you're a couple, dress up as Sunny and Cher. Single lady? Dress up like Donna Summer. And so on and so forth.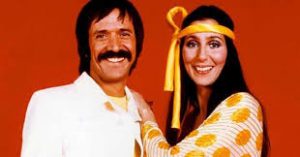 You have a lot of room to be creative with your 70's disco themed party menu.
Easy, cheap menu items:
Hot dogs with fries

Nachos-(brand name in Egypt: Dorittos)

Hamburgers

Salad

Pizza

Casseroles of various kinds (Carrots-nuts-popcorn etc)

Jello molds

potato salad (Mayonnaise-potatoes-tomatoes)
More expensive and fussy (but super fun) menu items:
Fondue with seafood, chicken, beef

Chocolate fondue with fruit

Wine and Cocktails

Oysters in the half shell

Shrimp cocktail
Hey! Here is some ideas about the AFRO-GAME! 
Each team gets a bowl full of popped popcorn and on the start of go one person from each team may throw three pieces of popcorn to try and land them in the AFRO. After each person's turn the next person on the team takes their turn. They should do this as fast as possible because after three minute .. game is over. Whichever team got the most pieces of popcorn stuck in the afro WINS!
This funny 70's party game will sure to have your guests cracking up! YALLA LET'S HAVE FUN! 
70's  Karaoke Contest Purchase a disco karaoke CD or create your own mix. If you don't have a karaoke machine, consider  turning this into a lip-syncing contest.
Style your next Event..Call a Specialist at (+202) 241 542 55 – (+20) 012 0590 8863. Regardless of your needs, we're here to assist you today..We live for creating amazing experiences.