Event branding has the power to bring events to a higher level of industry excellence.
By combining a strategic planning approach with a creative perspective, you can experience the full effect of event branding — using our sister company www.allamz.com design and capabilities for maximum impact. But, powerful design alone does not guarantee a successful or memorable event. To truly leave a lasting impact, the cohesion of product, decor, and branding are crucial. If you're ready to explore event branding but need some help navigating your way through the process, see how we can get it done.
WHAT IS EVENT BRANDING?
Event branding is manipulating a consistent theme, look, or idea throughout an event so it is easily recognized. Event branding can be as simple as using a specific color palette to create a seamless experience or a design, logo, or pattern that carries through to reflect your own personal style and look.
WHY IS EVENT BRANDING IMPORTANT?
Event branding is a sure way to leave your guests with an everlasting impression and an overall completed look. The event décor should reflect a sense of style, confidence, and professionalism, not to mention your event's brand, image, and style. They always say, "It's all in the details," and we completely agree!
HOW DOES OUR SISTER COMPANY – ALLAMZ EVENTS HELP WITH EVENT BRANDING?
ALLAMZ EVENTS can supply you with many graphic capabilities to help ensure consistent event branding & to help create the overall look for your event and bring your idea to life. Allamz in-house graphic design team can work with you to create a custom design.
Take a look at www.allamz.com for ideas, designs, and more!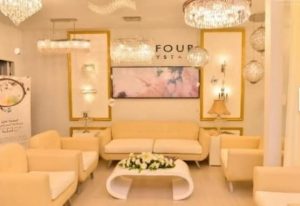 WHAT CAN I BRAND?

We have a wide variety of surfaces that are able to be branded, such as bars, bar backs, tables, towers, dance floors and so much more. Logos, monograms, patterns, designs, photos, text, and colors can all be applied to products to provide you with a one-of-a-kind event branding experience.
WHAT CAN I PRINT OR MAKE PRODUCTION FOR?
LOGO
DESIGN
PATTERN
When you have an idea of what you'd like for your event or if you have more questions, our talented Event specialists are happy to help you create a memorable experience that is sure to last. Once you have signed your Reservation and Contract, Allamz Events will start making your dream come true.
If you have additional questions, we welcome you to email us at info@allamz.com or info@werentegypt.com or call us at 01205908863.
View additional products too for rental at our Event furniture company www.werentegypt.com