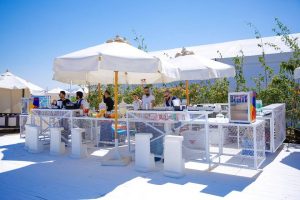 TASTY BARS (NO ALCOHOL NEEDED) SUITABLE FOR ALL EVENTS
The word "BAR" is, more often than not, associated with the station where guests can pick up an alcoholic beverage. However, that doesn't have to be the case!
Mixed Nut Bar
Forget booze! Turn that bar into a delicious buffet of salty and savory nuts! Skip typical bowls and opt for a more glamorous display instead, with lace-wrapped baskets filled with chickpeas, pumpkin seeds and peanuts or a rustic look with burlap sacks and lots of twine. 
Exotic Noodle Bar
Introduce guests to culinary favorites from around the globe and host a delicious noodle bar in place of the beer! Serve a collection of different noodles, from egg to rice to ramen, alongside a mouthwatering array of broths, curry sauces and tons of toppings. This will, easily, be one of the most popular stations at the event!
Fresh Juice Bar
Whether you're hosting an early morning meeting or an afternoon boardroom session, a fresh juice bar will go a long way toward keeping your attendees energized. Offer a big selection of fresh fruit juices in a range of flavors or, for added entertainment, have a barista making fresh juices to order with fresh and seasonal fruit and vegetables.
Elegant Dessert Bar
Nothing says celebration like a beautiful assortment of delicious desserts! Top your dessert bar with cupcakes, fruit bowls or stemware filled with luscious mousse or ice creams. Offer a selection of dessert flavors (including gluten-free and vegan options) in a beautiful array of colors for a bar that's both tasty and beautiful.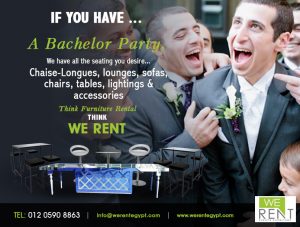 CUTE BITE-SIZED EATS FOR ANY EVENT
Make it easier for your guests to mingle and network by serving these tasty and innovative bite-sized treats! 
Have you heard? The mini food trend is here to stay! Guests love the flexibility that small plates provide when networking, mingling and snacking, and event planners love the creativity the plates allow.
If you're new to the mini food game and aren't sure what to serve, check out these delicious ideas!
Sliders: For a hearty menu addition that's still bite-sized, serve up a mouthwatering trio of sliders! Offer a range of different meats, such as traditional beef, pork, turkey or fish, and an assortment of sweet and spicy sauces. Use gourmet slider buns to take the presentation up a notch!
Mini pots: For a savory bite that also doubles as decor, serve homemade meals in small pots! Add a dash of local flair by serving a regional specialty, such as pillowy gnocchi, spicy chicken wings or a cheesy casserole. The greatest thing about these pots is that they're available in an array of vibrant colors.
Tacos: Gourmet Tacos are all the rage this year, and guests will love the bite-sized take. Serve these mini bites with a delicious mixture of meats, vegetables, and garnishes to really make these plates pop.
All-in-One Bites: For meetings and conferences, make noshing even easier for busy attendees by featuring an all-in-one-mini-bite! Serve small cups of soup with gooey grilled cheese or hearty smoothies with crunchy granola. For a unique idea that's elegant, serve spinach smoothies with caviar topped cracker!
Tarts: Big celebration cakes aren't always necessary, and many guests prefer bite-sized sweets instead. Hop on this trend by serving berry tarts or Baklawa or petit four for dessert. The berries add a dash of color and really stand out in photographs! Or you can order small mini-cakes!
Sammies: Like the slider, but even more versatile, these mini Sandwiches — or Sammies — are the ultimate bite-sized snack. From traditional fillings, such as Luncheon, turkey and chicken, to more creative options, such as Halloumi, or Zaatar or small pizzas, guests will love these mini bites!
A bar about more than just beverages. A bar is a critical space in which your guests interact with the event. That's why having a beautiful event bar is so important to the success of your event – and with www.werentegypt.com, you're sure to find exactly the style you need.
We Rent has made its mark in the hospitality and event industry by providing unique, upscale furniture and accessory rentals to the social, red carpet, corporate, conference and trade show event professional. Our creativity and service strengths combined with our expansive inventory make us a go-to resource that many leading industry companies readily rely on for event furniture rentals.